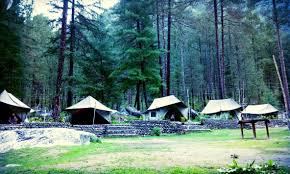 After enjoying beautiful sunrise at the campsite, breakfast will be served and today we will be heading to Chanjwala peak.
Its 5 hour one way trek from the base camp. You can take your camera phone and other important belongings with you and rest of the luggage can be kept at the campsite.
Tonight we will be having home stay deep into the valley at zahira village.Through our trek to Chanjwala peak grassland ,we will be going through some beautiful sites and water stream. It is an easy and beautiful trek.Once we reach Chanjwala peak, lunch will be served and will will send some quality time on the peak enjoying nature and beautiful sites around the peak.AFter spending some time at the peak we will have 2 hour down trek through the grassland and reach at Zahir village. Zahira is small village located deep into the Thachi valley.Enjoy your night at Zahira village.
Meals : Breakfast Lunch Dinner