Himachal Religious/temple Tour
Tour Code : 022
Duration : 3 Nights / 4 Days
Destination Covered : Chandigarh City, Haridwar, Una, Bilaspur, Kangra, Sirmaur
Tour Themes : Religious & Pilgrimage
Chandigarh City, Haridwar and Una Tour Overview
Trip Type - Religious
Days - 4 days
Nights - 3 night
Quotation Price - 8500 p.p
Destination - Himachal Temple Tour
No. of Adults & children - 4 Adult
Flight Details - NA
Cab Details - Sedan cab for fully tour.Pick/Drop Chandigarh

Inclusions
Meal plan : Breakfast
Meal plan : Dinner
Airport Transfer : Arrival
Airport Transfer : Departure
Welcome Drink on Arrival
Government Taxes/VAT/ Service Charges
Cab for sightseeing (Sedan cab )
All transport by Cab (Sedan cab )
Hotel (Hotel with MAP Meal plan.)
Others : Other Inclusions (Hotel with MAP meal plan Sedan cab for fully tour)Flight
Bus Tickets
Others : Other Exclusions (bus tickets)14-0831-12
Chandigarh City, Haridwar and Una Tour Itinerary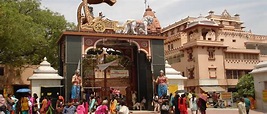 Pick Up from Chandigarh Than Proceed to Himachal Famous Shakti Peeth.first Proceed to Aanandpur Sahib,It Famous for Takht Sri Keshgarh Sahib or Anandpur Sahib is One of the Most Important Sacred Places of the Sikhs and is Closely Linked with Their Religious Traditions and History. Residence of Sri Guru Teg Bahadur Inherited By Sri Guru Gobind Singh Ji; the Sahibzadas- the Holy Sons of the 10th Guru Were Born Here.(formerly Known as Khalsa Heritage Memorial Complex) is a Museum Located in Sri Anandpur Sahib.after that Proceed to Naina Devi.it is Most Famous Shakti Peeth in Himachal,Because the Eyes of Goddess Sati Fell in the Bilaspur After that Proceed to Chintpurni Ji.it is Most Famous Shakti Peeth in Himachal,Because ,It is Believed that When One of the Severed Feet of Goddess Sati, Fell in Chintpurni Region of Himachal, It Gave Birth to this Holy Shrine in Chintpurni.over Night Stay At Chintpurni.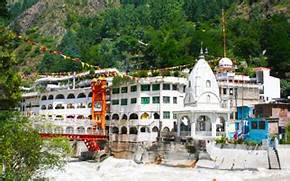 After Breakfast Proceed to Baglamukhi.the Baglamukhi Temple is a Siddha Peeth Close to Both Jwala Ji and Chintpurni Devi Temple. the Deity, Baglamukhi is One of the 10 Mahavidyas and Believed to Be the Destroyer of all Evils. Yellow Colour is the Most Favourite Colour of the Goddess. that is Why the Temple is Painted in Yellow Colour. the Devotees Do Wear Yellow Attire and Yellow Desserts (besan Ki Laddoo) are Offered to the Deity.after that Proceed to Jwalaji the History Behind Jwalaji Temple is that the Burning Tongue of Goddess Sati Fell in the Jwalamukhi Region of Himachal Pradesh and Since Then a Burning Flame Can Be Seen Here Which Has Been Burning Since Then Continuously.after that Proceed to Brijeswari. It is Believed that Charred Breast of Goddess Sati Fell in the Kangra District and It Gave Birth to the Brijeshawri. Now Brijeshwari Temple is also Worshipped as One of the Shakti Peeths in India After that Proceed to Chamunda Devi. Over Night Stay At Chamunda Ji.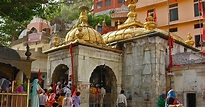 After breakfast Visit Chamunda Devi Temple is a renowned holy shrine of the Hindus. This ancient temple dates back to the 16th century. The temple is dedicated to Chamunda Devi, who is a form of Durga / Shakti. Chamunda Devi Mandir is believed to be the abode of 'Shiva and Shakti'. Due to this reason, it is also known as 'Chamunda Nandikeshwar Dham'. After That Proceed to Baijnath Temple..Baijnath is famous for its 13th-century temple dedicated to Shiva as Vaidyanath, 'the Lord of physicians'. Originally known as Kiragrama, The temple attracts a large number of tourists and pilgrims from all over India and abroad throughout the year. Special prayers are offered in the morning and evening every day besides on special occasions and during festive seasons. Makara Sankranti, Maha Shivaratri, Vaisakha Sankranti, Shravana Mondays, etc. are celebrated with great zeal and splendour. A five-day state level function is held here on Maha Shivratri every year.After that proceed to Kalka Ji.Over night stay at Kalka.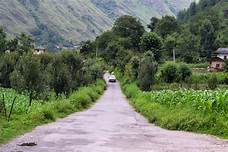 After breakfast proceed to Kali Devi Temple(Kalka Ji). It is dedicated to the Hindu Goddess Kali, Kali Mata Temple is located on the National Highway 22 that runs through Kalka town. It is very famous as hundreds of devotees pay their respect every year during the Navratri. It was assumed that the temple was made during Mahabharata by Pandvas, in the period of "Agyat Vas".After That Mansa Devi Temple .Mata Mansa Devi is a Hindu temple dedicated to goddess Mansa Devi, a form of Shakti, it is one of the prominent Shakti temples of North India. Thousands of devotees visit the shrine from various parts of the country,Mansa Devi temple is a very famous shrine located at Panchkula, which is about 8 kms away from the city. This holy Siddh Peeth is dedicated to Mata Mansa Devi. According to the Hindu mythology, the head of Devi Sati had fallen over here. Mansa Devi Temple near Chandigarh basically houses two temples. After that drop at Chandigarh.
More Details about Chandigarh City, Haridwar and Una Tour
EP (No Meal)
Hotel
Sightseeing
Transfers
Pickup-Drop
Veg Meals
Flight
Bus Tickets
Others : Other Exclusions (bus tickets)
Departure Cities with rates
Chandigarh Aanandpur Sahib, Chintpurni ji,Naina Devi,Baglamukhi ji, Jwalaji,Chamunda Ji,Biajnath Temple Kalka Ji,Mansa Devi And Chandigarh.
* 40% Advance Percentage of total booking amount
* Airfare/Transport fare to be paid full at one time in advance.
"Tour Ends But Sweet Memory Always Remains Same." Terms & Condition Ø Cancellation Policy:- · 0 -10 days prior to stay - No refund – on the full amount · 11-15 days prior to stay - 50% refund – on the full amoun · 16 -30 days prior to stay - 75% refund – on the full amount · More than 30 days prior to stay - 90% refund – on the full amount · No refund for reservation during peak season Payment policy:- · 40% on confirmation. · 60% before arrival. Other Information Regards Jitender Travel planner Kamaksha Travels Visit Us: -www.Kamakshatourandtravels.co.in Mail us:-Kamakshatourandtravels@gmail.com Contact us:7018805647,01772832926, Owner:- 9817111453
Cancellation & Refund Policy
* Upon cancellation, refund will be made after deducting the Retention Amount.
* Retention Amount varies as per the number of days left before your package start date.
* Refund will be made within 15 working days from the date of receipt of the cancellation.